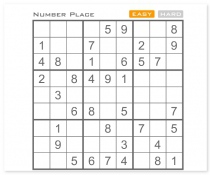 Sudoku Number Place cool math puzzle game
Sudoku, another name: Number Place - it's a popular math puzzle game. You can choose difficulty of the game: Easy (default mode) or Hard. Fill all empty cells. Digit must be unique on horizontal, vertical and diagonal li...

start play!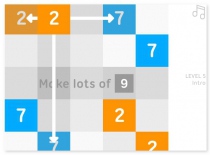 9 Game cool math game puzzle online game
Yet another cool maths game - it's game called: 9-Game. In this game you must to connect tiles with number and make 9 in sum . Try collect all tiles, to free the game board and go to the next levels. In the next level pl...

start play!
Game Rating:
5.00
/
5
(100.00%)
1
vote
Need something special? Search on the site 1ONLINEPLAY.com: