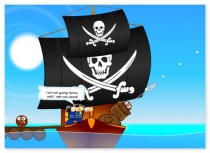 Angry Pirates ballistic game shoot your enemy
Pirate against other pirates. It's a funny ballistic game. You are as an angry -angry pirate. Not angry birds here - only angry sailors. He want to kill all enemy right now. Use ship cannon, aim and fire. You have three ...

start play!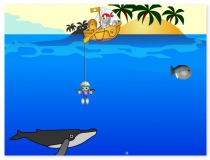 Glug glug get treasure from the bottom of the sea
You a brave pirate , you have a boat and faithful companion. Catch treasure in the deep blue sea. Avoid big and small fish , because it may to kill you. At the bottom of the sea you can see boxes with the gold and a coins. Ta...

start play!
Game Rating:
5.00
/
5
(100.00%)
1
vote
Need something special? Search on the site 1ONLINEPLAY.com: