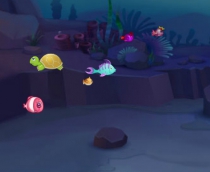 Fish eat fish game for 2 player for 3 player of for 1 player
Fish eat fish and grows. Follow your way from a little fish to a big shark. You can eat only fish smaller then yours. Game for 1 or 2 or 3 player. Play in this interesting online arcade game with your friends. Up to three pla...

start play!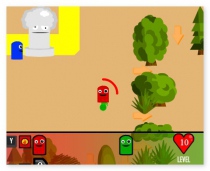 Color Warriors adventure game for two three players
Color Warriors - perfect logical adventure game, awards winner. You can play in this game with your friends (up to three players). If you play not in the first time , then you can select level. Remember : you are always can t...

start play!