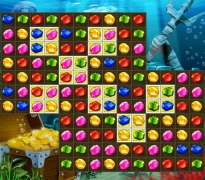 Atlantis Jewels 3 match puzzle color gems game
Do you know about Atlantis Island. Strange place in nowhere. But what about treasure? Lots of gold and jewels. Try to catch dream and get all of this treasure. It's a wonderful 3-matching gems game. You must to collect 3...

start play!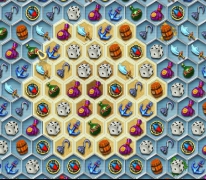 Treasures of the Mystic Sea 3 match puzzle collect gems of pirates
Amazing 3 match game. Puzzle about an Treasures of the Mystic Sea. Useful note: You can save progress of the game. Click on "Slot" button before start the game. Then enter your nickname. Unselect "Time based ga...

start play!
Game Rating:
5.00
/
5
(100.00%)
1
vote
Need something special? Search on the site 1ONLINEPLAY.com: