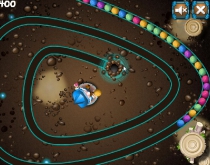 Sorcerer zuma 3 match html game no flash needed
Magical colorful zuma-like game. Meet the old Wizard. This skillful Sorcerer will fight against color balls. And you may help to him. It's game was made with HTML5 technology . That mean you don't need to have flash...

start play!

WoW connect part 2 World of Warcraft theme game puzzle 2 match connect
Connection game for all "World of Warcraft" fans. Goal of the game: find nonblocking tile and same pair of tile and connect it. Do it fast, because time limited. When time is up , game is over too. Look bottom of ga...

start play!

The Pocket Mages 3 match puzzle game
Magic land , magic time. Welcome to the fair tail. You play against other Elemental. Before start the game, you can select your Pocket Magician. It can be Ice Elemental or Fire Elemental or Water Elemental. Connect three or m...

start play!
Game Rating:
5.00
/
5
(100.00%)
1
vote
Need something special? Search on the site 1ONLINEPLAY.com: