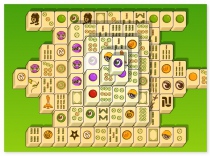 Shanghai Mahjongg puzzle mahjong game 2 match
Shanghai Mahjongg - yet another mahjong game. Goal of the game: to find all pair for all tiles. Original game MAHJONG - it's an ancient board game from China. And a Shanghai is the big, largest Chinese city. So, what abo...

start play!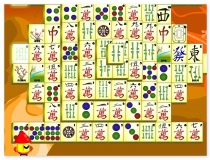 Naos Shanghai Mahjong find pair puzzle game
Meet the Nao, he an old mahjong master. You can play in Shanghai Mahjong with Master Nao. Two game modes in this puzzle game. Goal of the game: find pair for all tiles as fast as you can. Use hint if can't find pair. But...

start play!
Game Rating:
5.00
/
5
(100.00%)
1
vote
Need something special? Search on the site 1ONLINEPLAY.com: