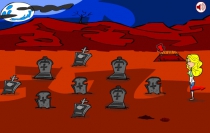 Shakira Monster Mansion quest Hallowen game
An unusual quest game. Sometimes it's scary, but it's still funny. That story started at night in the cemetery. Couple of young people just sat on the bench in the old cemetery, when an "bio-exorcist" ghos...

start play!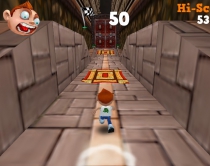 Running Fred Lite 3D running and jumping game
Run Fred, run through a terrible world. Scary death race. You must jump over all the traps. Fred can running only forward, he can move to left or right. And yes, he never will stop. Fred stops only if something would kills hi...

start play!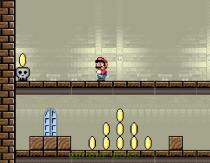 Mario Ghosthouse 2 retro gaming for Halloween
Scary game about Super Mario special for Halloween party. The most famous video games character - Mario, every gamers know about Mario World. But now Mario will to explore a haunted house. Usual, in Mario games you can kill e...

start play!
Game Rating:
5.00
/
5
(100.00%)
1
vote
Need something special? Search on the site 1ONLINEPLAY.com: