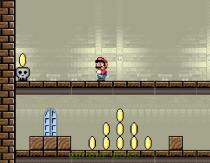 Mario Ghosthouse 2 retro gaming for Halloween
Scary game about Super Mario special for Halloween party. The most famous video games character - Mario, every gamers know about Mario World. But now Mario will to explore a haunted house. Usual, in Mario games you can kill e...

start play!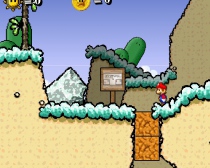 Super Mario 63 new adventure retro gaming online play
Say Hello to this old retro game in new style. Mario returns. It's Super Mario 63 and it's cool! You can: Collect gold coins, beat all enemies and save beautiful princess Peach. Mario can to kill enemy by jumping on...

start play!

SuperMario Star Scramble retro funny game
Classic Super Mario game remix. First you need to select any door. When you have completed an level , the next level will be unlocked. Available 10 levels doors. Collect all the stars on the level. You can to Jump on the enem...

start play!
Game Rating:
5.00
/
5
(100.00%)
1
vote
Need something special? Search on the site 1ONLINEPLAY.com: