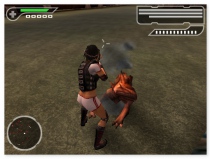 Kilroy 2 Chernobyl farms First Person Shooter shoot mutants and zombies
Legendary online first person shooter. Part II. Location: East Europe, Ukraine , Chernobyl. Nuclear reactor accident zone. High level of radioactivity is all around. Only you and genetically modified mutants have to stay in t...

start play!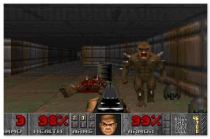 Doom 1 first person shooter retro online game
Famous first person shooter game ever. Yes, it's a DOOM. You are an DoomGuy and you will fight against the terrible Evil from hell on the space laboratory. It's online game, no installation needed - just open and pl...

start play!

Kilroy 3 Return to Chernobyl first person shooter game
Really scary and dangerous place - Chernobyl. After Chernobyl nuclear reactor accident, this land was totally abandoned. Now only mutants and government special forces are here. What you doing here? Doesn't matter. Just ...

start play!
Game Rating:
5.00
/
5
(100.00%)
1
vote
Need something special? Search on the site 1ONLINEPLAY.com: