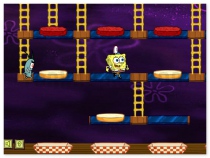 SpongeBob SquarePants Patty Panic free online adventure game
SpongeBob SquarePants was dreaming . If you don't remember I'll tell : He loves his job. And even in his dreams, he want to work. At this night SpongeBob see perfect dream where he making mega burger. But what is th...

start play!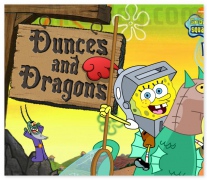 Lost in time Dunces and Dragons Sponge Bob Square Pants
SpongeBob SquarePants Lost in time and now he fall in the medieval fairy world. Dunces and Dragons it's an online arcade game where Princess in trouble and You must save her. Get her from magic tower. Evil wizard (Starri...

start play!

Sponge Bob Adventure jumping under water platform cartoon game
Sponge Bob Adventure very funny game based on original Nickelodeon cartoon. SpongeBob SquarePants ride again. Now his weapon - a cheese balls. Jump and shoot. Don't let them to catch you. Shoot, shoot, shoot. And when en...

start play!
Game Rating:
5.00
/
5
(100.00%)
1
vote
Need something special? Search on the site 1ONLINEPLAY.com: