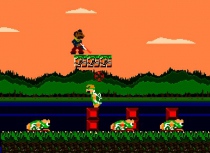 Gangster Bros. Mario retro arcade game remake shoot and run
What's up Bro? Here is a new remake of the most famous retro video game . Welcome to the gangsta paradise. Super Mario now is not a cartoon character . He is a real man with real gun. Evil turtles all around you. No need...

start play!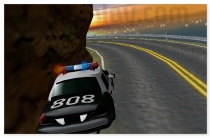 Redline Rumble 3 action racing game
In this game you will fight against Mafia. Five different levels, five different mission and 5 different vehicle. You can rive on the motorcycle, on the police car, on the big truck, on the helicopter etc. You ask me: What is...

start play!

Runaway Top-view shooter and racing in one game
Top-view action shooting and racing game. Plot: your friend was killed by the mafia. Now you must find mafia boss and take revenge. But remember - everyone wants to kill you. This game divided into two modes: walk and drive t...

start play!
Game Rating:
5.00
/
5
(100.00%)
1
vote
Need something special? Search on the site 1ONLINEPLAY.com: