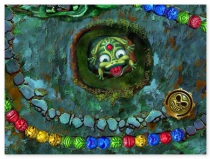 Zuma Revenge 3 match game shoot to connect all of colored balls
Zuma Revenge - traditional, classical ZUMA game. Meet the mystic frog. In this game, as you may already know, you must to connect all magical balls. All it happens in the ancient city of Aztec. Three in line. Same colored bal...

start play!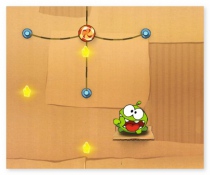 Cut the Rope Om Nom game funny ballistic logical game
Today we play in this Chinese version of the popular logical, ballistic game, that called Cut the Rope. This is little green monster - and he want candy, so much candy. Give it to him please. Goal of the game - to cut all rop...

start play!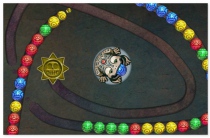 Classic Zuma Suma The Lost Treasure 3 match
Zuma frog keep the treasures. The ancient legend of the Aztecs. Classic Zuma clone - The Suma - The Lost Treasure. You must collect three (or more) of the same color balls. Shoot from cannon to the balls line. If the balls wi...

start play!
Game Rating:
5.00
/
5
(100.00%)
1
vote
Need something special? Search on the site 1ONLINEPLAY.com: