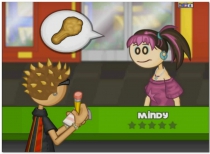 Papas Wingeria cooking game open and manage your restaurant
Papa Louis, born in the Italy and has long been familiar to all lovers of cooking. And no wonder! After all, Dad has opened a lot of restaurants, cafes and cafes. All types of fast food store works with Papa! But... And then ...

start play!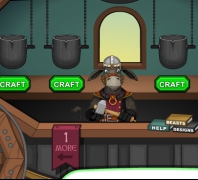 Jacksmith making arms save princes get awards
Cooking for boys - medieval craft. This is the story about Jack . Jack was a blacksmith. He makes a weapons , arms for the Great Fight, fight against evil forces. Goal of this game - to save beautiful princes. Wizard Rat caug...

start play!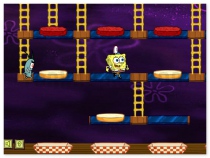 SpongeBob SquarePants Patty Panic free online adventure game
SpongeBob SquarePants was dreaming . If you don't remember I'll tell : He loves his job. And even in his dreams, he want to work. At this night SpongeBob see perfect dream where he making mega burger. But what is th...

start play!
Game Rating:
5.00
/
5
(100.00%)
1
vote
Need something special? Search on the site 1ONLINEPLAY.com: