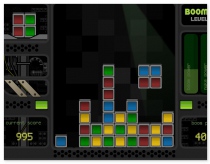 BOOM BOX new tetris puzzle game 3 match arcade
The Big Boom Theory. In this 3 match puzzle game you must to connect three blocks of same color. After that blocks will explode. Actually it's like a TETRIS retro game. But now with a new hi tech design and with more dyn...

start play!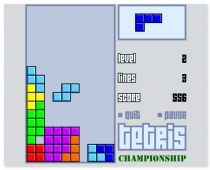 Tetris Championship puzzle retro game online flash tetris
Tetris - it's a game that no need to introduce. This game (with the games like Pacman, Lines, Super Mario) always on the top and all true gamers love it. If you are professional player of the Tetris, you can try to start...

start play!

Pac-man mini retro game hit
Legendary video game. Who does not know PacMan, doesn't know anything. Pacman Running away from monsters and eats pac-dots. When you are eat big pac-dot you can eat the ghosts (for the limited time)....

start play!
Game Rating:
5.00
/
5
(100.00%)
1
vote
Need something special? Search on the site 1ONLINEPLAY.com: